ACS Spring 2024 GSSPC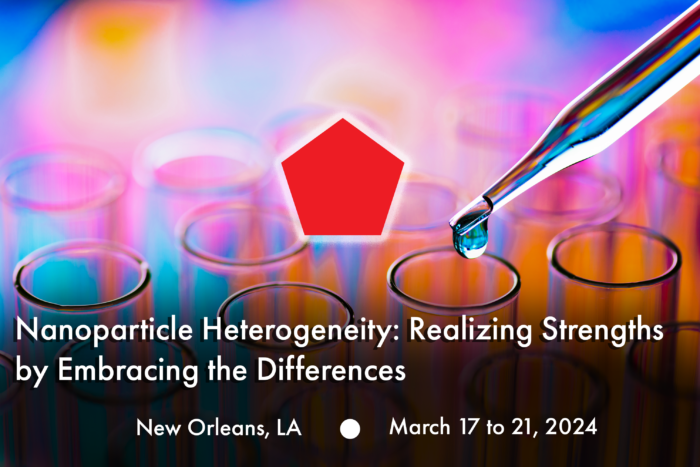 About GSSPC
The Graduate Student Symposium Planning Committee (GSSPC) is a group of graduate students responsible for planning a symposium at the American Chemical Society (ACS) National Meeting. Student groups are selected to produce a quality symposia, co-sponsored by the ACS Division of Chemical Education (CHED), of interest to the chemical community. For more information on GSSPC, please visit the ACS website.
Symposium Goals
Nanoparticle properties are distinct from their bulk material and can be fine-tuned by adjusting physical features such as the size, shape, and composition of the nanoparticle. While this makes nanoparticles desirable in a number of applications, slight variations in these physical features can lead to nanoparticles from the same sample behaving differently under identical conditions. This inherent heterogeneity present in nanoparticle samples is one of the biggest challenges in nanoparticle chemistry today. Thus, this symposium aims to bring leaders in the nanoparticle field together to discuss how heterogeneity impacts nanoparticle applications and how to best understand and regulate heterogeneity through synthetic methods, nanoparticle characterization, and theoretical modelling.
FAQs
When and where is the 2023 Graduate Student Symposium?
The symposium is part of the 2024 Spring ACS National Meeting, March 17-21, 2024 in New Orleans, LA. The one-day symposium will be held on TBD.
When is the travel award application deadline??
The travel award application will open on or before TBD. The travel award will support undergraduates attending the ACS conference and symposium. The deadline will be TBD.
Contact Us
Email: contact acs.gsspc@gmail.com for more information or follow us on twitter for more updates